Broadwell Technology has been Aliexpress online gold supplier since 13th, Dec, 2010.
Product: Mini laptop, tablet pc, Android PC, Accessory, ect.
MOQ: 1pcs
Lead-time: 3-5 business days
Freight cost: Free shipping or 60% discount
Delivery: DHL door to door service
Payment: Pay pal, VISA, MasterCard, Bank Transfer, ect.
Guarantee: ESCROW buyer protection
Other features: Online chat, information security
What's Escrow Buyer Protection?
Escrow Buyer Protection is our guarantee to you that your transactions on AliExpress are secure. Escrow Buyer Protection consists of 3 parts:
1. Privacy Protection
Pay securely online without worrying that your credit card details will be exposed.
2. Payment Protection
Payment will only be released to the supplier once you confirm order received. You can also track delivery of your order anytime.
3. Dispute Process
AliExpress has a comprehensive dispute process that covers you when you are unhappy with your transaction.
Online store: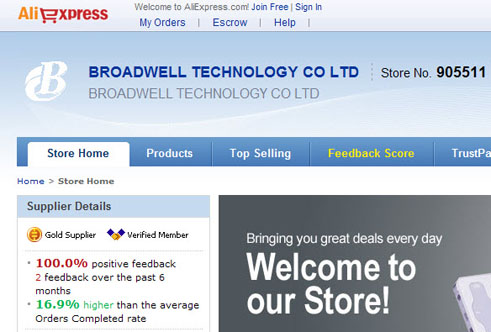 Products: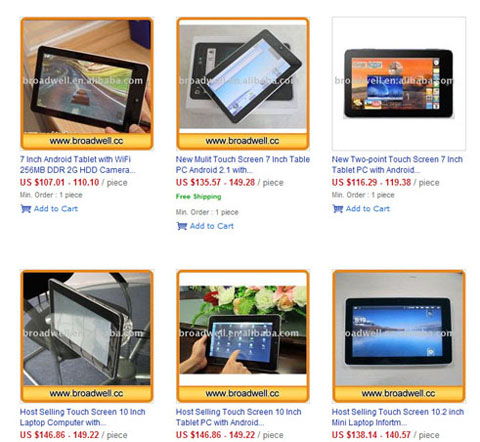 Online Payment: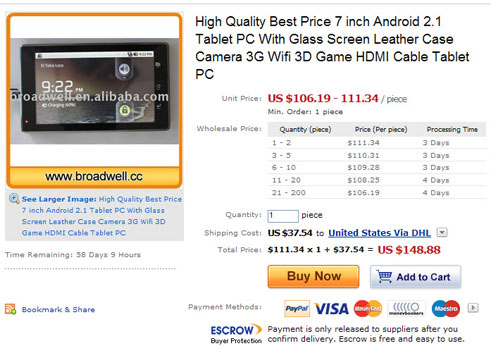 Delivery: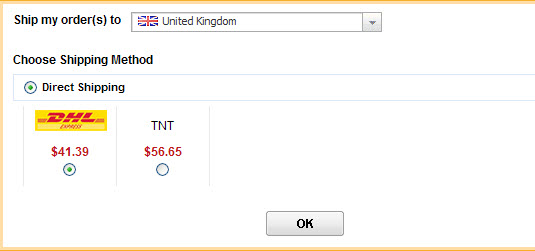 Payment Method:

Feedback: